01 Patient Transport Reimagined
---

A collaboration with UPMC to bring accessible design to their upcoming vision and rehabilitation center in Pittsburgh, PA.




---

Created for: CMU's Senior Products Studio
Term: August – December 2020

---
Accessibility within design

This project was an opportunity to design for a diverse user group and to understand some of the discourse around accessibility in the field of design. By exploring a more experience-driven approach to patient transport, the hope is to propose more than just a chair, but to open up a dialogue around the priorities of the healthcare industry. Over the course of this project, I sought advice and critique from individuals on both the patient and provider sides in order to gain a broad perspective of the space.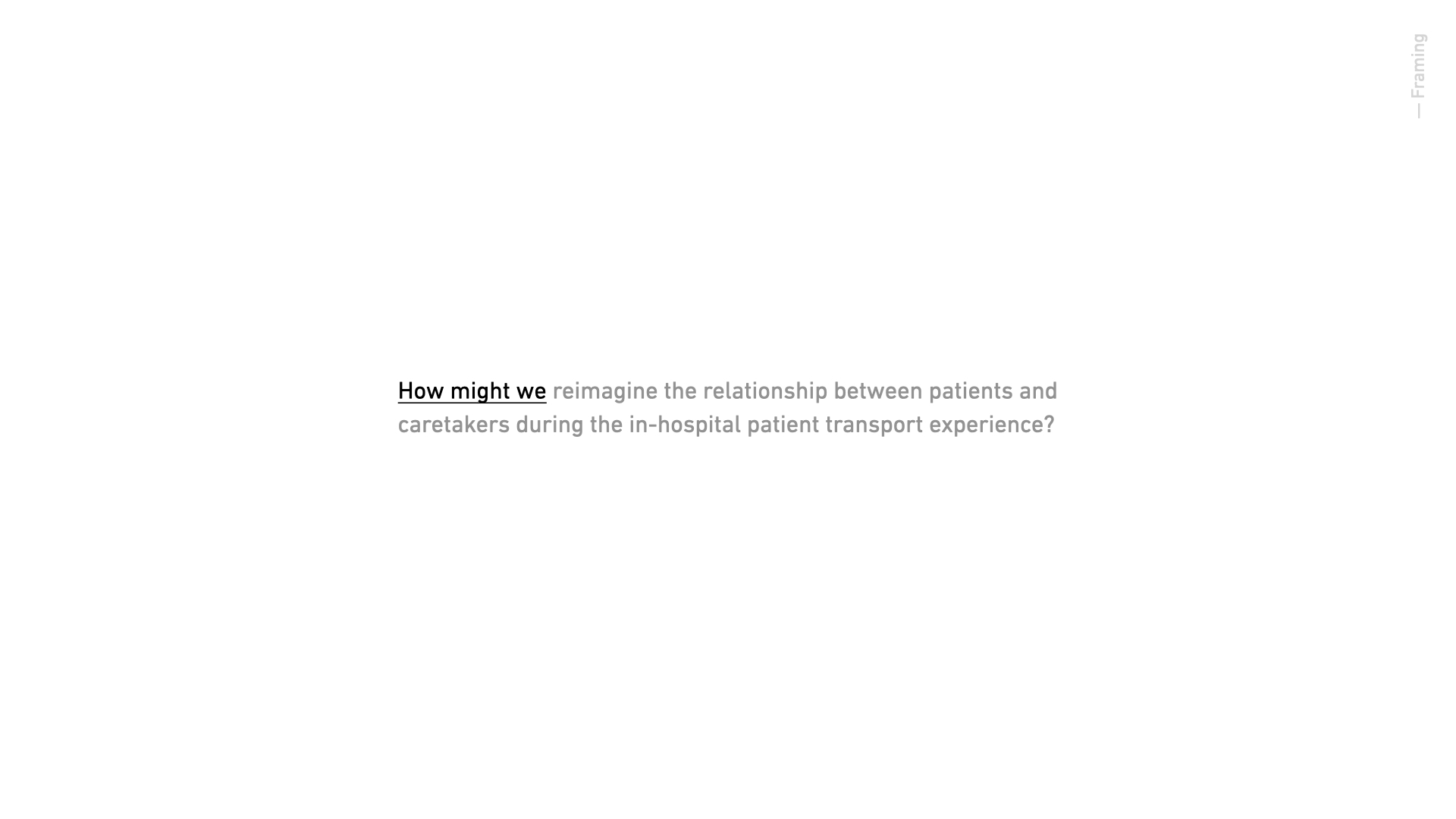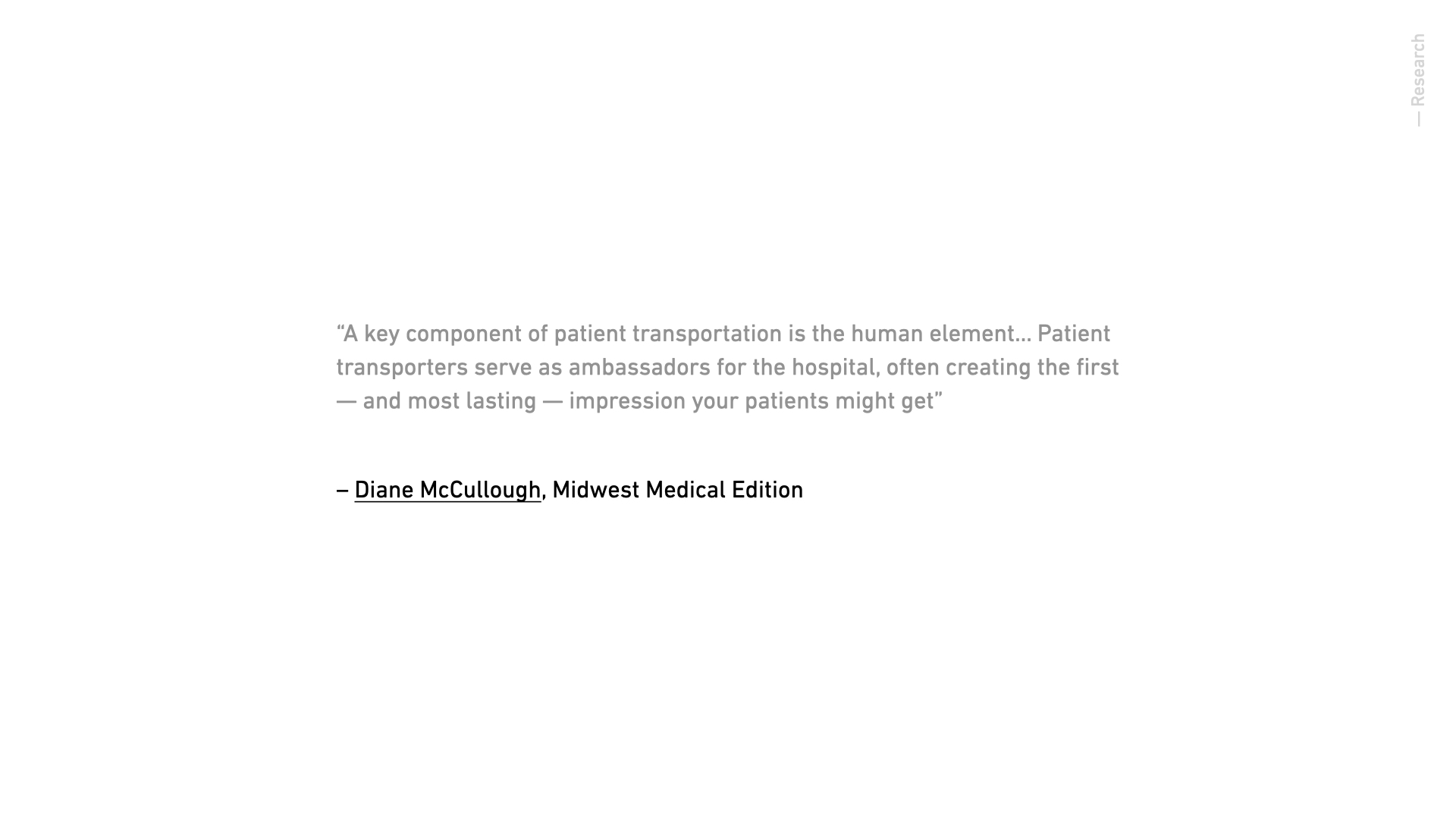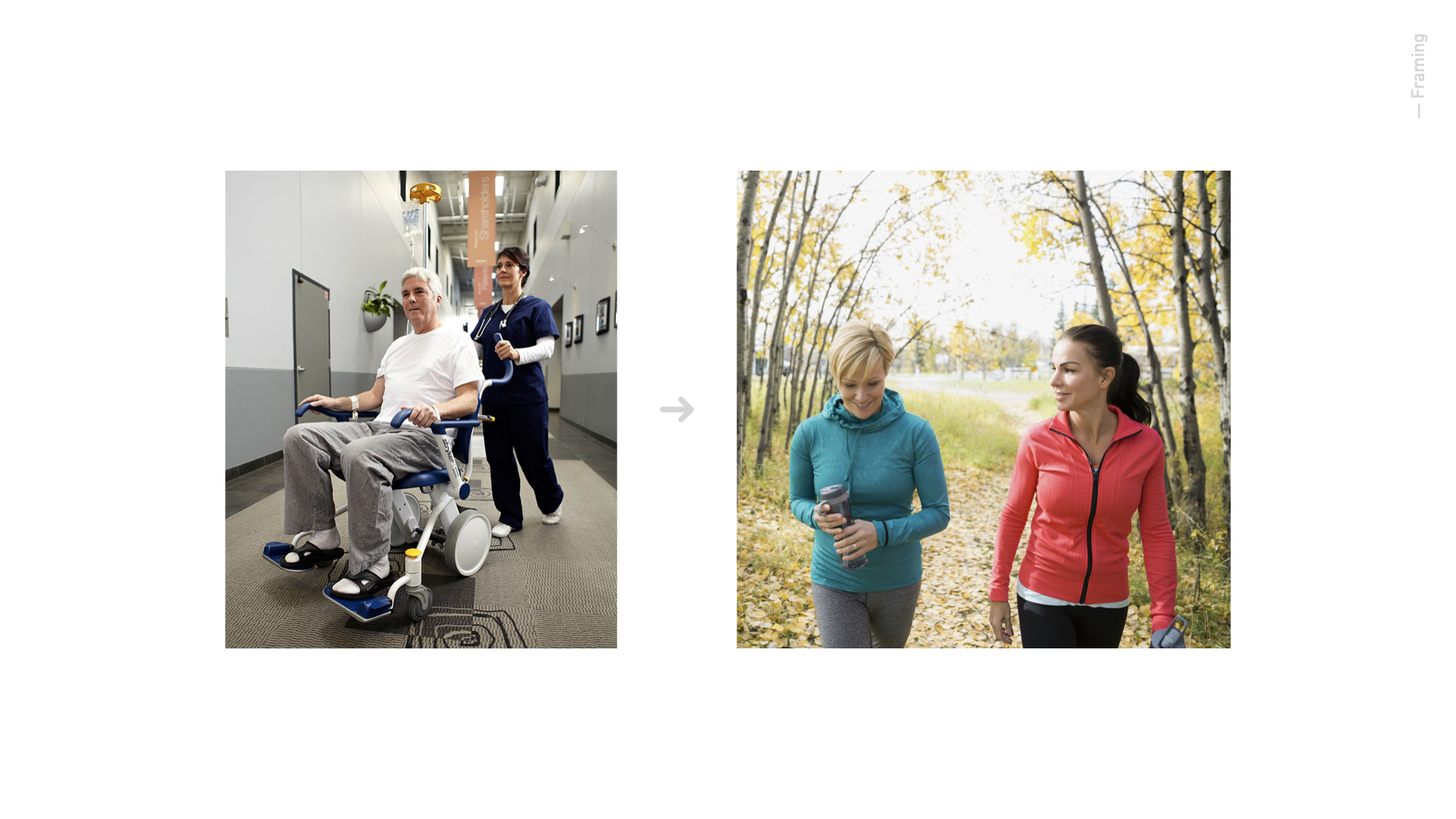 ---
Enabling natural interactions

The motorized transport chair allows caretakers to assist patients with mobility using a joystick positioned near the small of the patient's back. This creates an endearing physical gesture while allowing the caretaker to stand beside the patient as they travel to their destination. The goal is for this to facilitate more natural conversation while having further implications towards helping individuals who are hard of hearing or who are non-native English speakers that rely on facial expression for understanding.
---
A considered approach

Looking at current products on the market enabled me to compare the goals I had to existing standards during the early stages of the project. In addition, I considered ideas in all forms from rearview mirrors to autonomous chair experiences but always returned to the overarching goal of facilitating a natural interaction between patient and caretaker.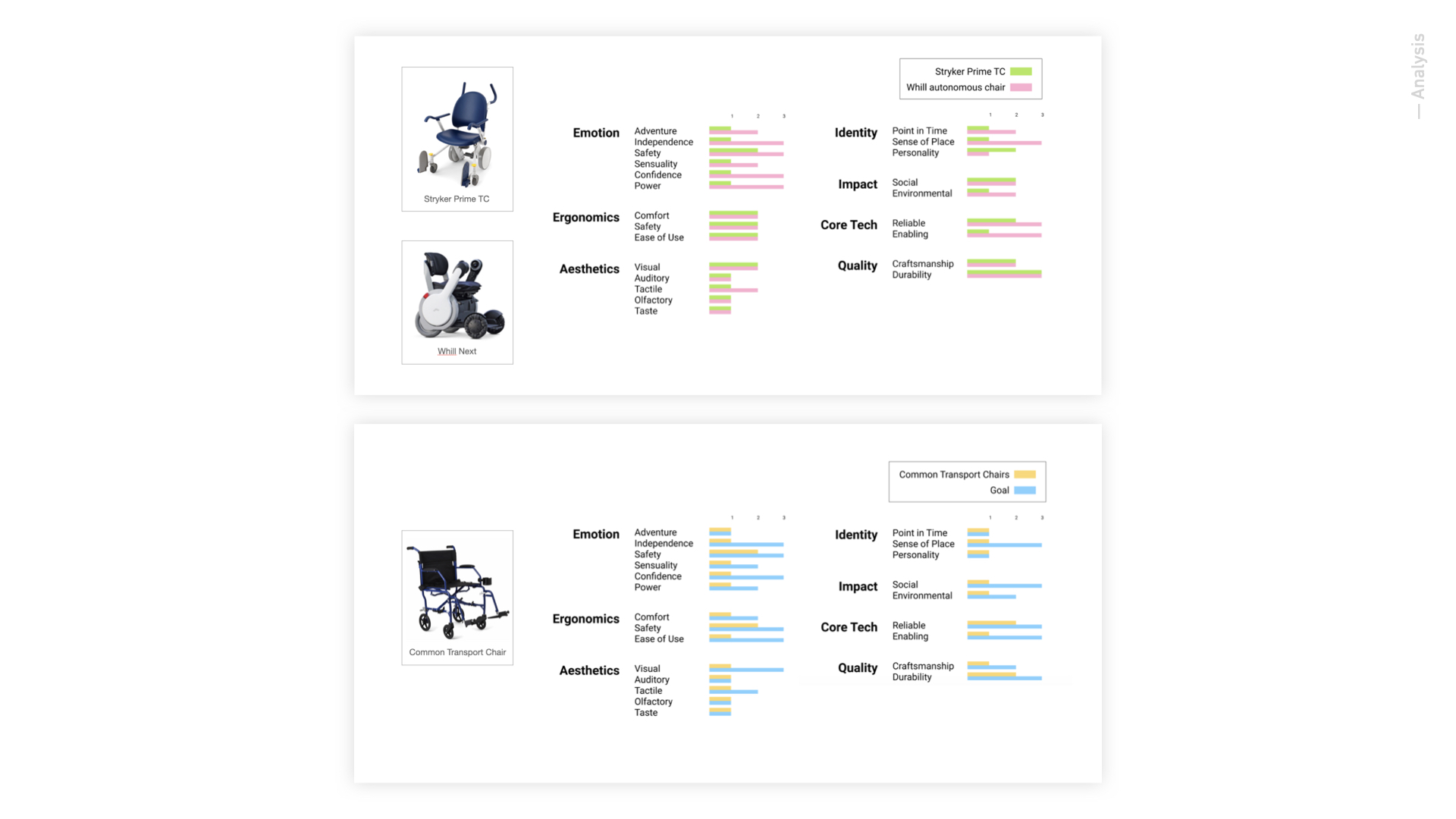 ---
Subverting stigma through form

The typical x-frame wheelchair is a design that has remained relatively unchanged for years, and has thus become somewhat of a symbol for disability of all kinds. This design draws inspiration from home furniture as well as soft robotic forms to create a chair that visually communicates comfort as well as reliable technology.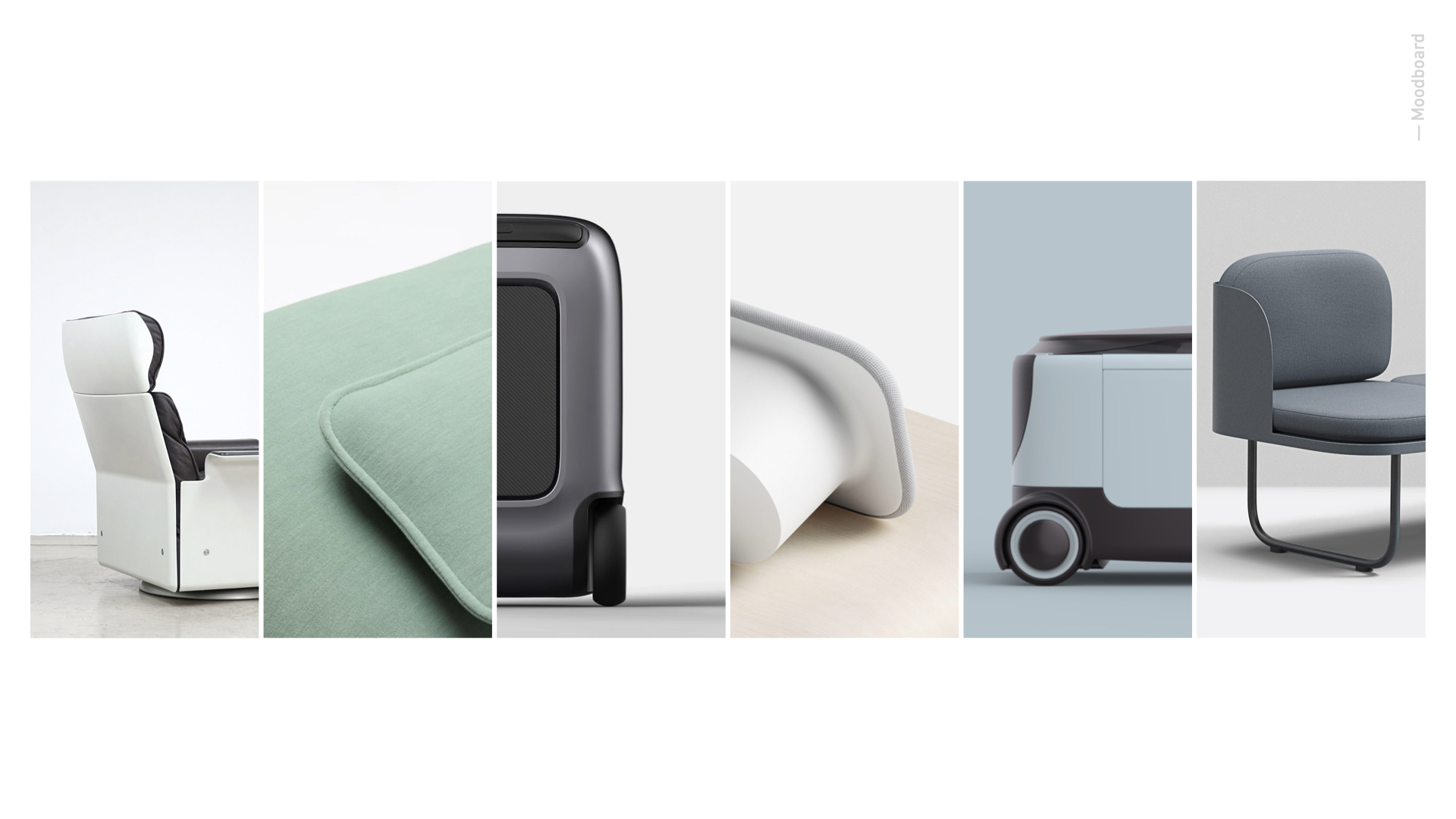 THANKS FOR STOPPING BY. HAVE A NICE DAY.