02 On The Go Meal Experience
---

Exploring the visual brand language of Volvo through a new product experience


---

Created for: CMU's Junior Spring Products Studio
Term: March 2020

---
Understanding both brand and user

I began this project by conducting research and mapping exercises to supplement the project goals. First, I created the persona of a young professional who was not only likely to own a Volvo vehicle, but also someone who would have the need for the given prompt I was designing for. In addition, our studio class undertook the analysis of our respective automobile companies. My collaborators and I looked at components such as Volvo's history, core values, consistent features, and motifs in form.

---
Ideation

In order to both add value to the product experience as well as create consistent styling within Volvo's product lineup, I relied heavily on physical prototyping and sketching. Within our studio, we mocked up a modular car out of cardboard and other materials in order to have an environment that we could reconfigure to different car models and to test our prototypes in. Through higher fidelity studies, I was also able to get a feel for overall proportion and styling features.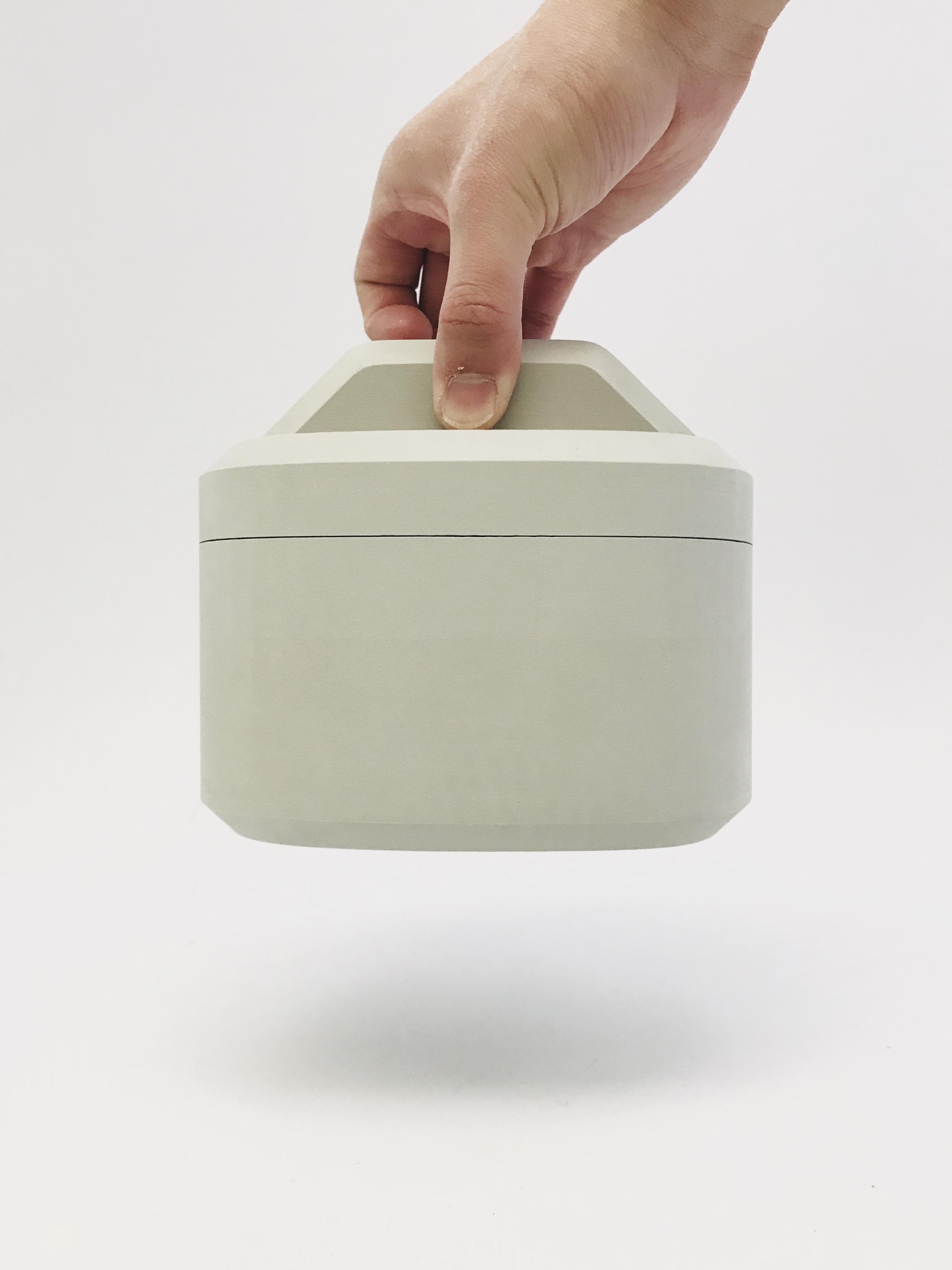 ---
An adaptable solution

I created a meal preparation container that is optimized for contexts such as the inside of an automobile and on the go use. The lid is able to be reversed to the bottom of the container in order to account for the lack of free surfaces inside automobiles and also to provide a secure strap so that users can maintain a secure grip on the container.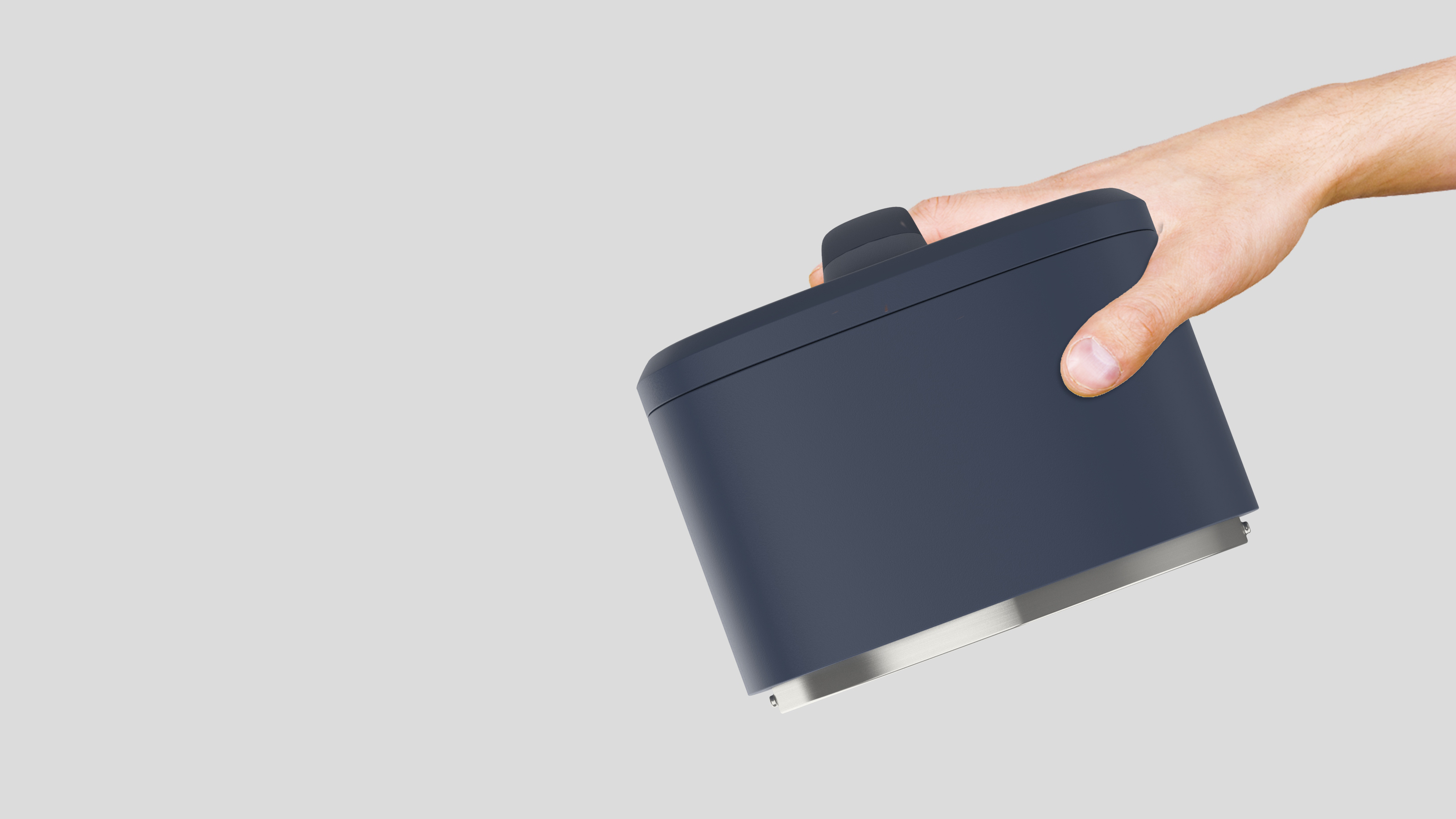 ---
Translating Volvo's visual brand language

In terms of styling, I had to weigh my own aesthetic sensibilities with the visual brand language set in place by Volvo. I relied on a rounded quadrilateral shape that Volvo commonly uses on the interior of their vehicles. The top recessed surface of the lid directly emulates Volvo's iconic steering wheel and also provides the utility of a surface to place utensils, napkins, etc. The relationship of lid to container parallels the high shoulder line on Volvo sedans and creates a strong horizontal presence similar to the rear of Volvo's vehicles.

---
Manufacturing considerations

Taking manufacturing and assembly considerations into mind, I was intentional about the placement of parting lines and draft angles in order to optimize the part for injection molded manufacturing. The metal container in the center is deep drawn stainless steel that is double-walled in order to insulate the food inside. Finally, I used a bayonet style closure mechanism so that the container could securely close and maintain a tight seal with a simple quarter turn.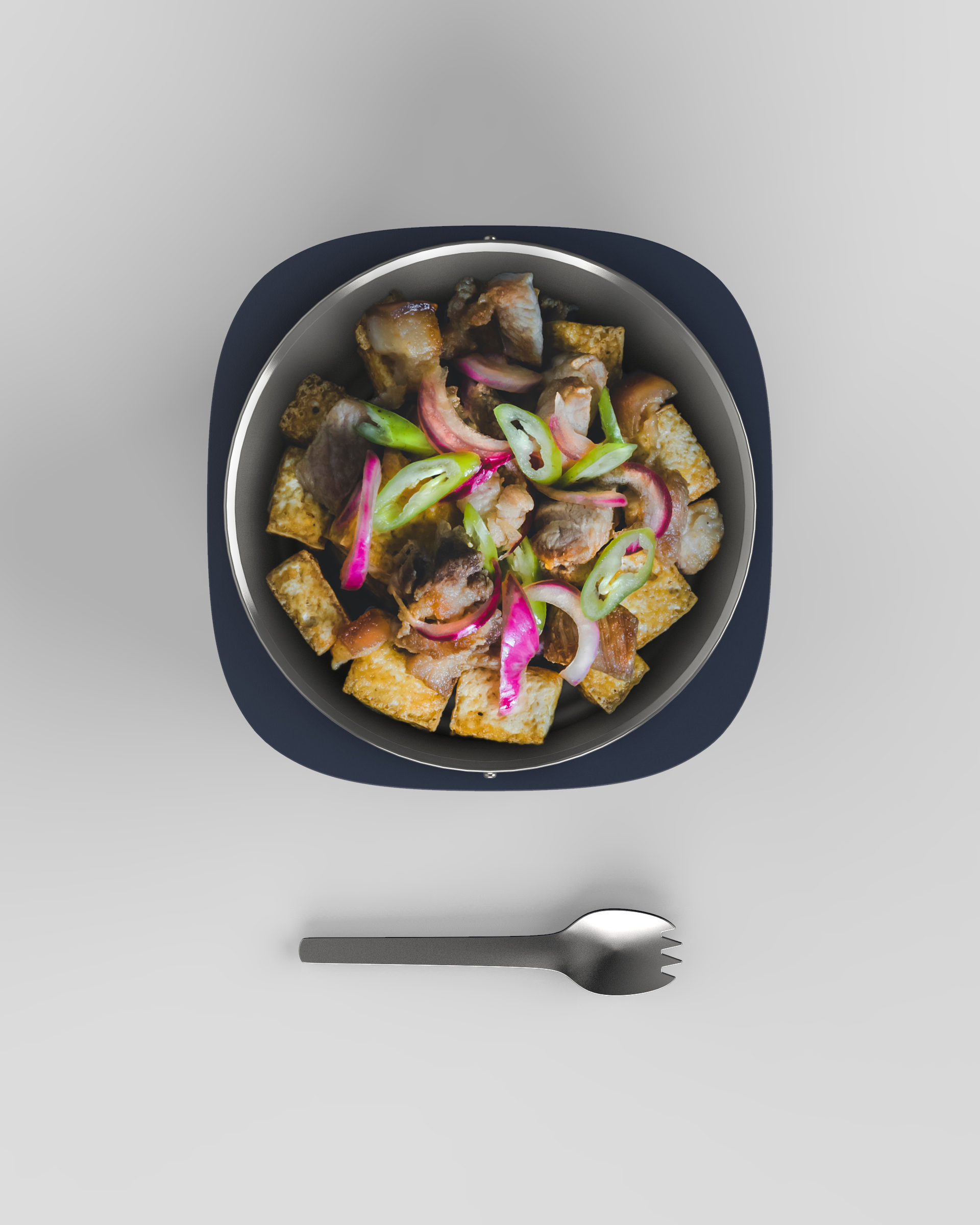 THANKS FOR STOPPING BY. HAVE A NICE DAY.