04 Gesture Controlled Table Lamp
---

A table lamp that is controlled through gesture. Physically prototyped using foam core and Arduino-powered electronics


---

Created for: CMU's Physical Computing
Term: March 2019

---
Investigation

Along with sketching potential form factors that the lamp could take, I also had to contend with the added technical constraints of the electronics I had to work with, and how those sensors and actuators would fit into the physical form. I learned that electronics can be very buggy, and that physical changes as well as code modifications are often necessary in order to work around those inherent problems.

---
Prototyping

Using foam core as a fast prototyping material, I created a rough form that could house the electronics I needed in order to test and refine various interactions. Once all of the LEDs and break-beam sensors were in place, I was able to test several different interaction techniques through changes in code. I experimented with ideas such as gesture speed, but after testing these with users, I decided that using the location of the break-beam sensors to manipulate brightness was a more direct and satisfying interaction.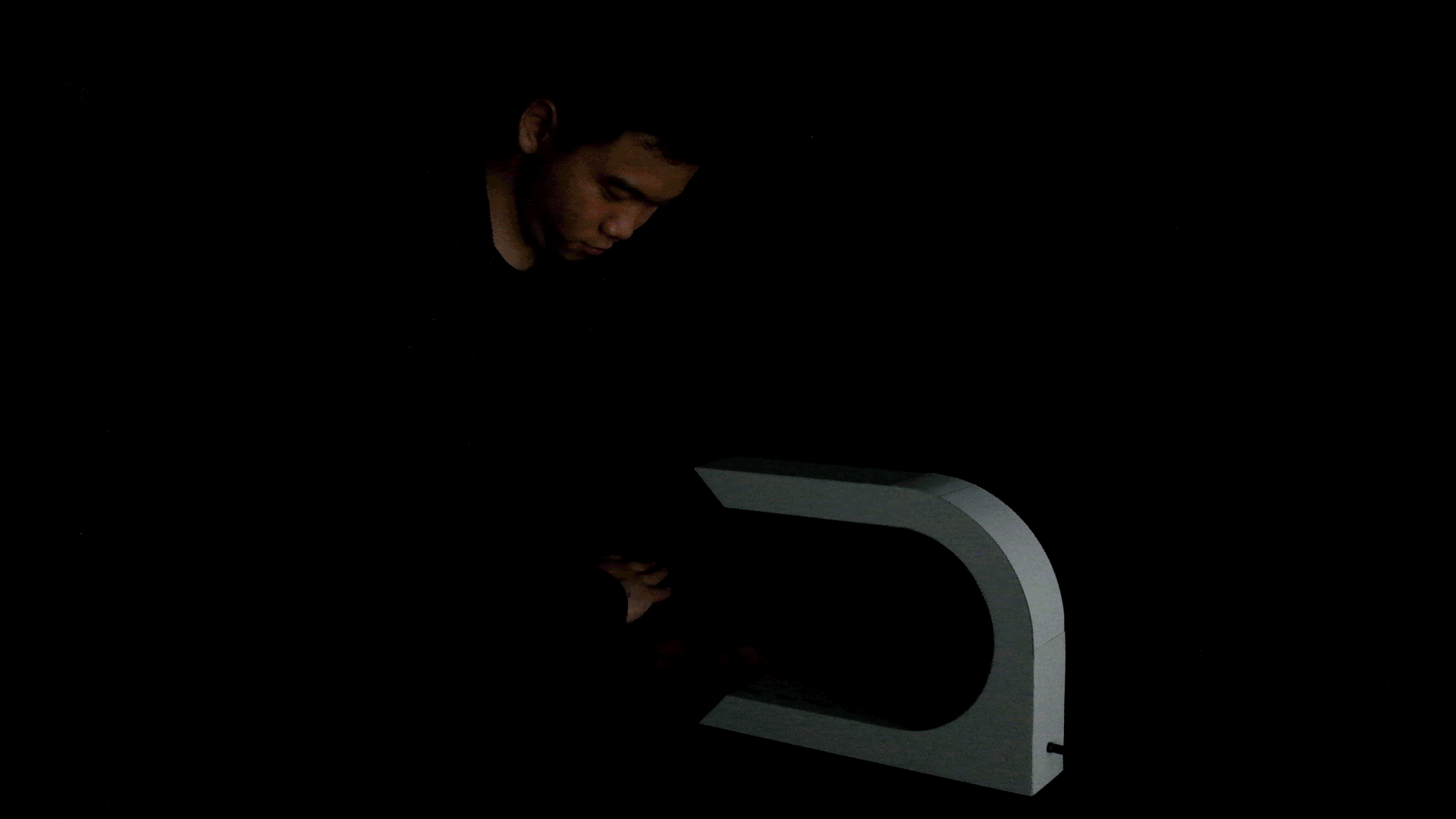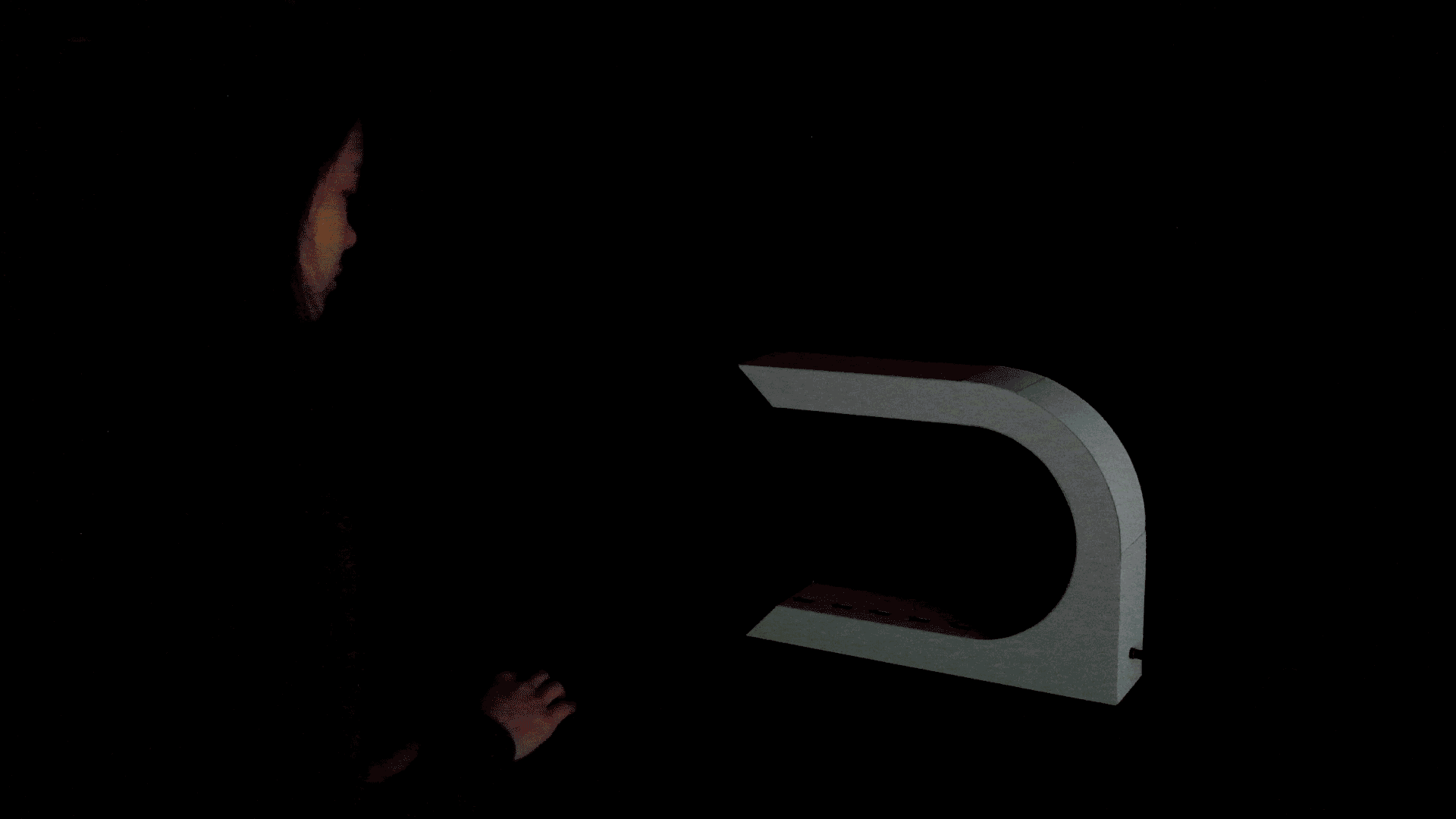 ---
Imagining

While it was great to have a physical prototype to test new ideas and interactions, I also wanted to imagine a more refined form factor that could be used as a product in the real world. Taking into account the physical constraints of the internal electronics, I created several CAD renderings to serve as a proof of concept.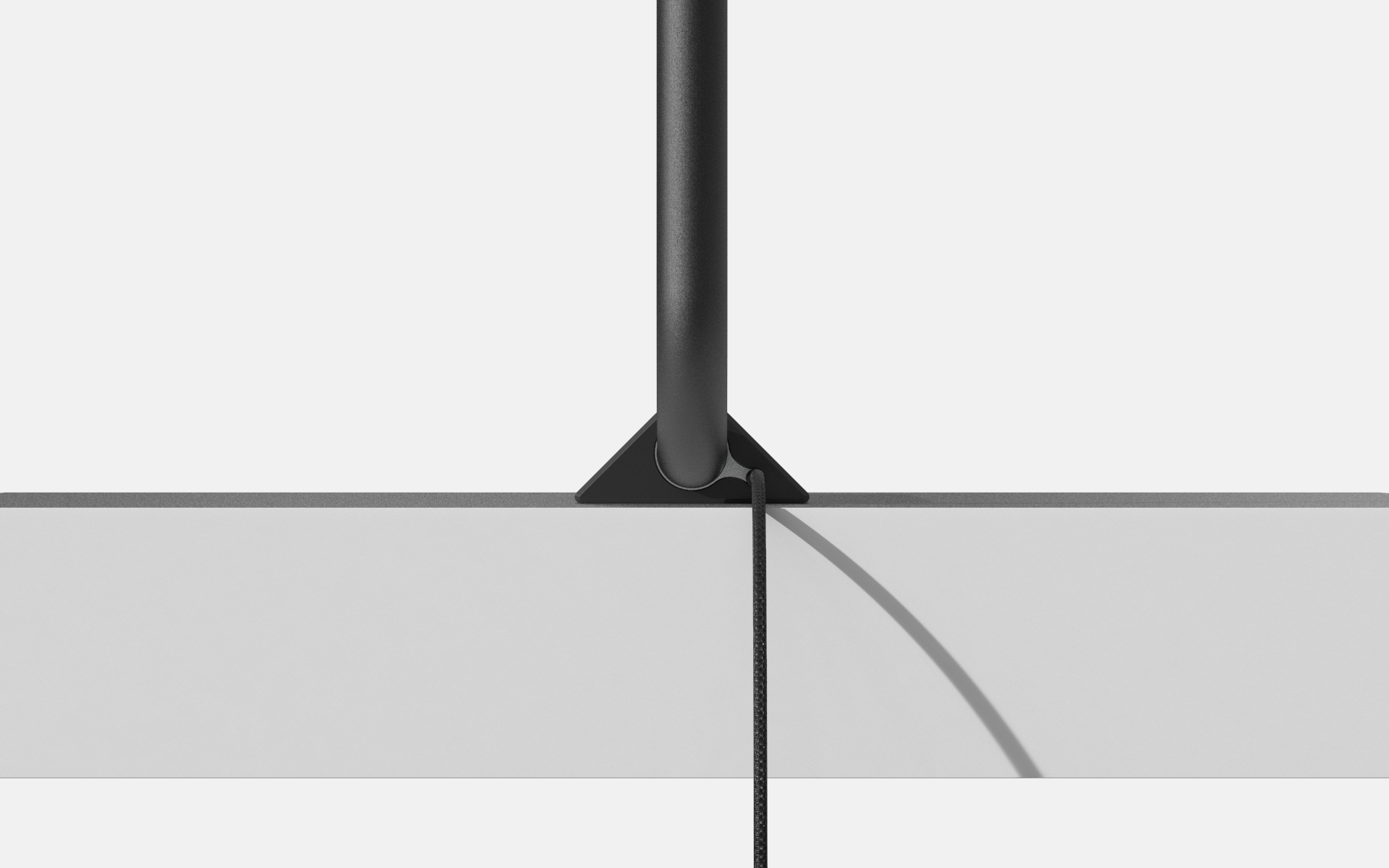 THANKS FOR STOPPING BY. HAVE A NICE DAY.