---

An exercise in both physical and digital model making applied to a simple hand tool that balances form and function


---

Created for: CMU's Sophomore Spring Products Studio
Term: February 2019

---
Exploring the flow form

Using quick expressive sketches helped me to find certain curve relationships that I felt spoke to the qualities salad tongs should embody. After many drawings at various fidelities, I narrowed down the general top and profile views I wanted the form to have. I was then able to project these views onto a perspective drawing to quickly visualize the form.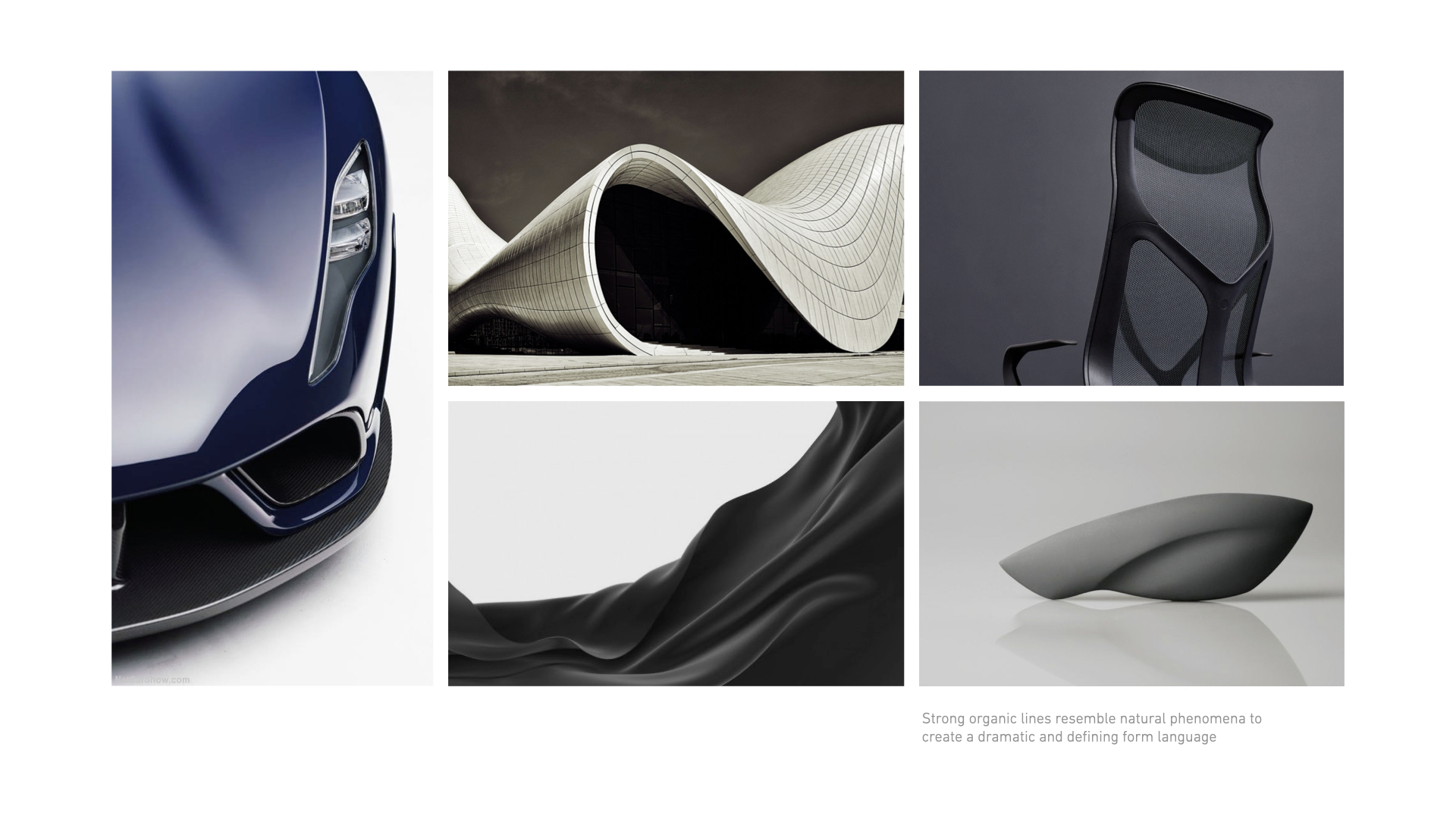 ---
Understanding ergonomics

I went through several iterations using foam modeling as a means of prototyping before arriving at the final form. I explored several different proportional relationships to find what was most appealing. In addition, feedback from my peers helped me to hone in on a form language that afforded correct use of the tongs and felt good in the hand.

---
Letting the material guide the process

After cutting both the top and profile views into blocks of wood, I did a lot of shaping with various sanding machines and by hand — letting the material and wood grain guide the curvature. While it was challenging to match the mirrored tongs to one another, the subtle irregularities and differences in wood grain create a special relationship between the two objects.

---
Translating the physical to digital

While many aspects of the form came somewhat naturally during the analog making process, translating those organic curves to a digital model was a challenge in its own right. I relied heavily on reference images of the physical model, and had to learn quite a few new techniques to model the complex surfaces.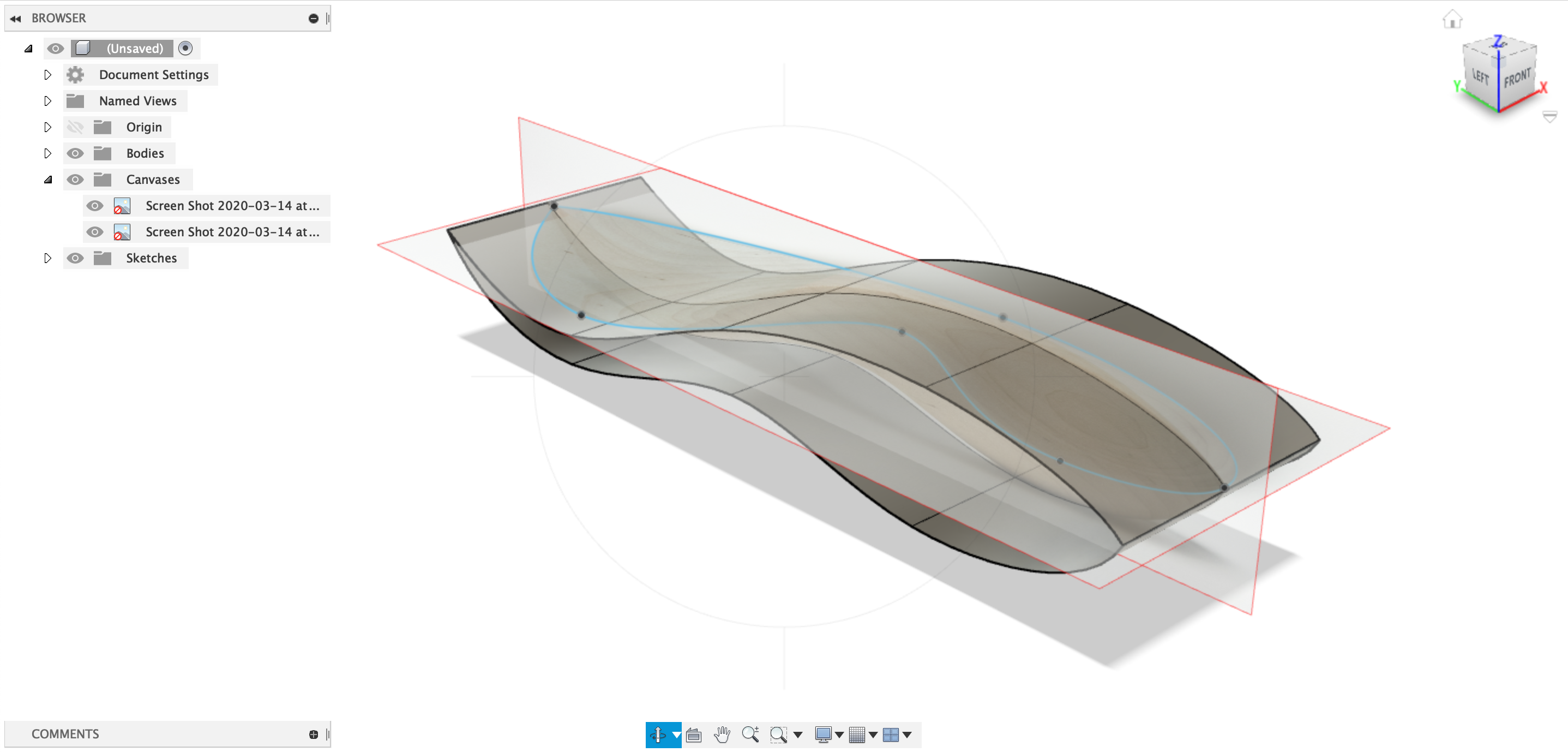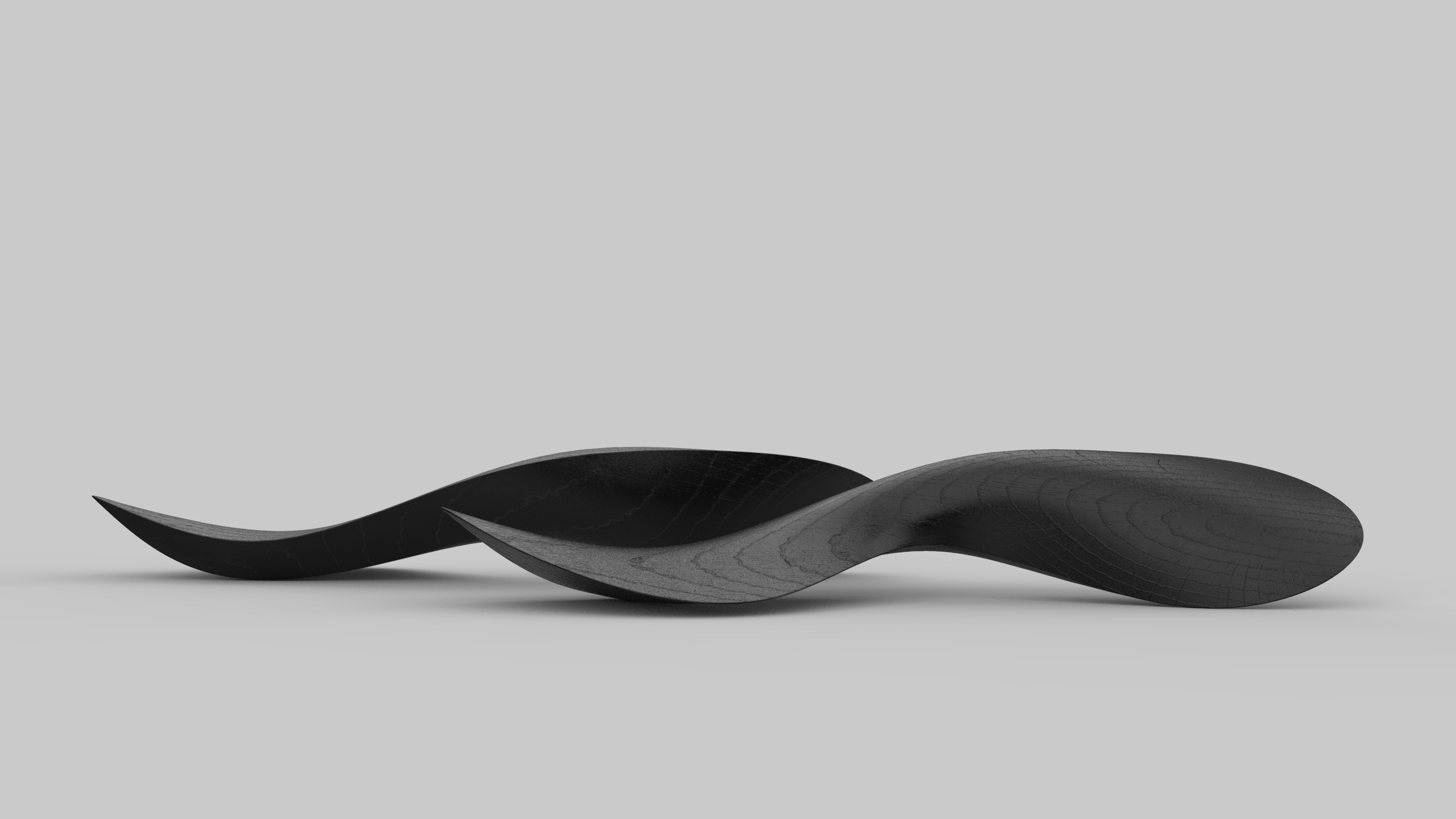 THANKS FOR STOPPING BY. HAVE A NICE DAY.